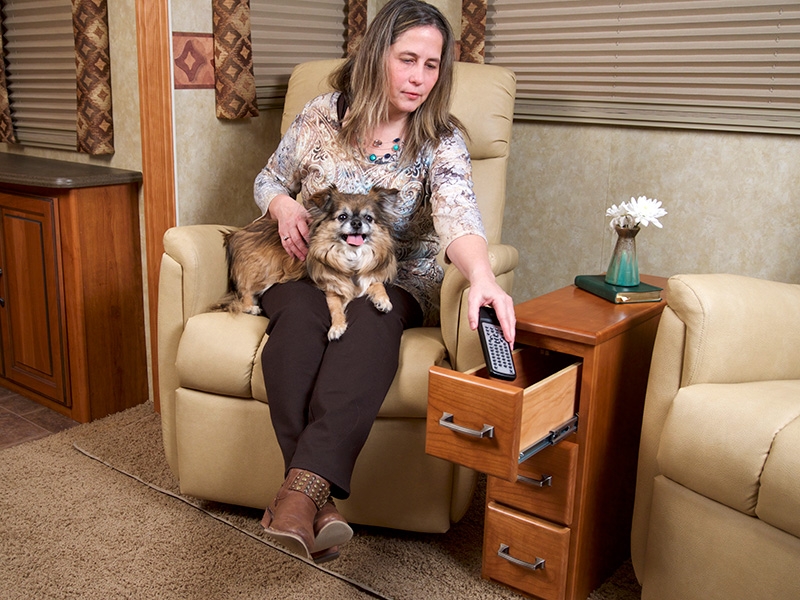 Living in tight quarters in an RV or boat does not mean you have to sacrifice your need for storage. Our Cubby Cabinet and Cubby Cabinet Slim provide the extra storage you seek while fitting perfectly into all the areas you thought were wasted space.
Measuring 22"H x 22"D x 11"W (top) with a base of 10"W, the Cubby Cabinet also weighs only 40 lbs. It makes a perfect center table between two recliners or end tables for your couch or sofa.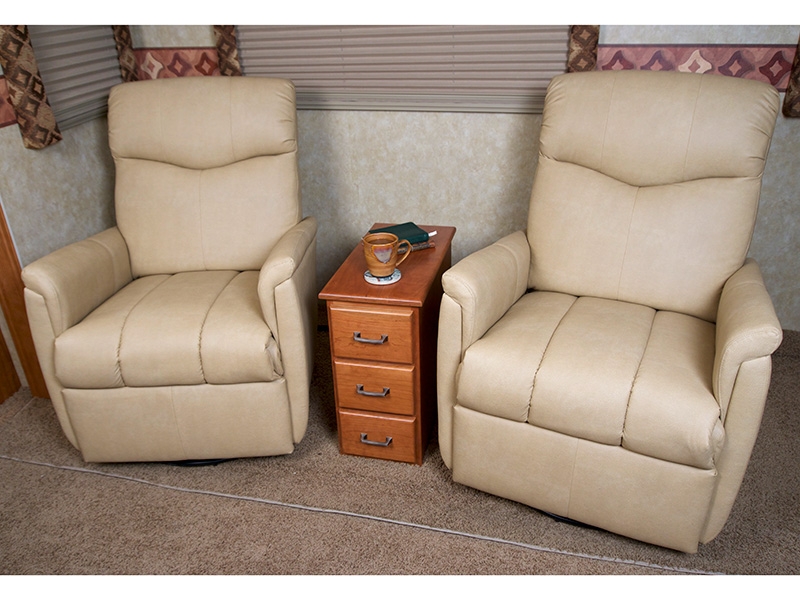 If the space you're trying to fill requires an even slimmer design to work for you, have no fear. Our Cubby Cabinet Slim is just the right piece for the job. Measuring only 22"H x 22"D x 8.25"W (top) with a base of 7.75"W and weighing a mere 36 lbs. this slim table provides plenty of smart storage in a petite package.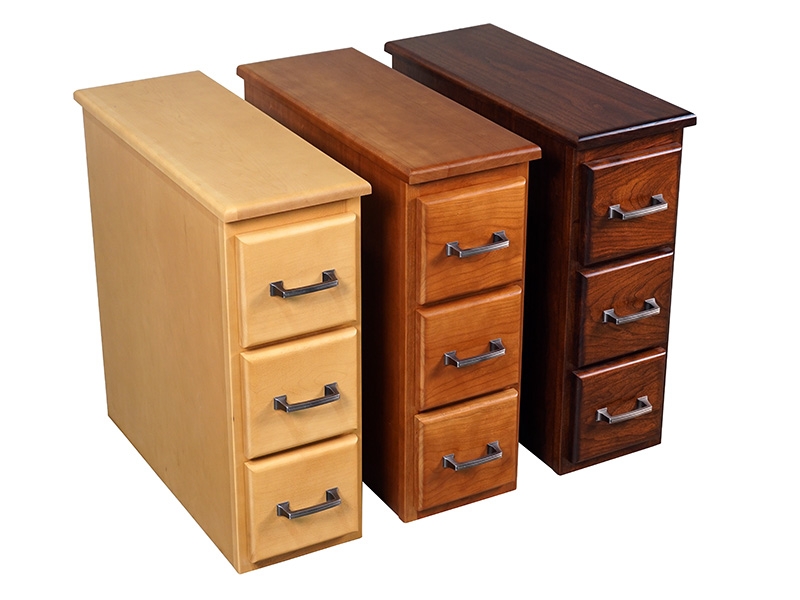 Both the Cubby Cabinet and the Cubbie Cabinet Slim offer three, full extension drawers standard and are built to Bradd and Hall quality standards with dark stainless satin finish hardware and ball bearing slides.
But don't think for a minute that these smart storage cabinets lack beauty and style! These beautiful cabinets are quality-made in the U.S.A. from Amish-supplied solid hardwood with stain and 2-coat sealer applied by the time-honored craftmanship of the Amish.
There are three wood stain choices available to match every décor as well – Spiced Maple, Natural Cherry, and Dark Cherry!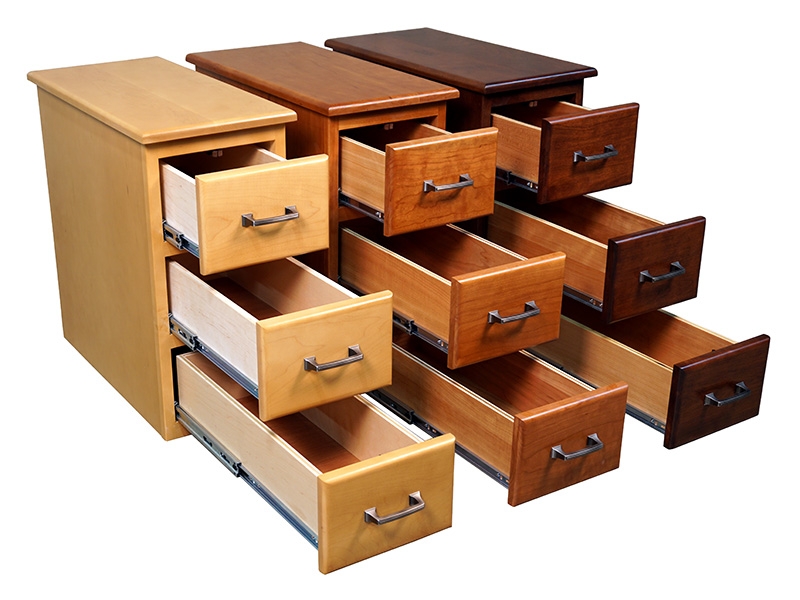 So, if you're looking for a stylish storage solution for your RV or boat the Cubby Cabinet and Cubby Cabinet Slim are wonderful additions to any small living space. Perfect for storing TV remotes, books, and all those little things that have a tendency to clutter up the place.
For more information on all smart storage solutions available from Bradd & Hall, click here or call us (800) 445-1830.