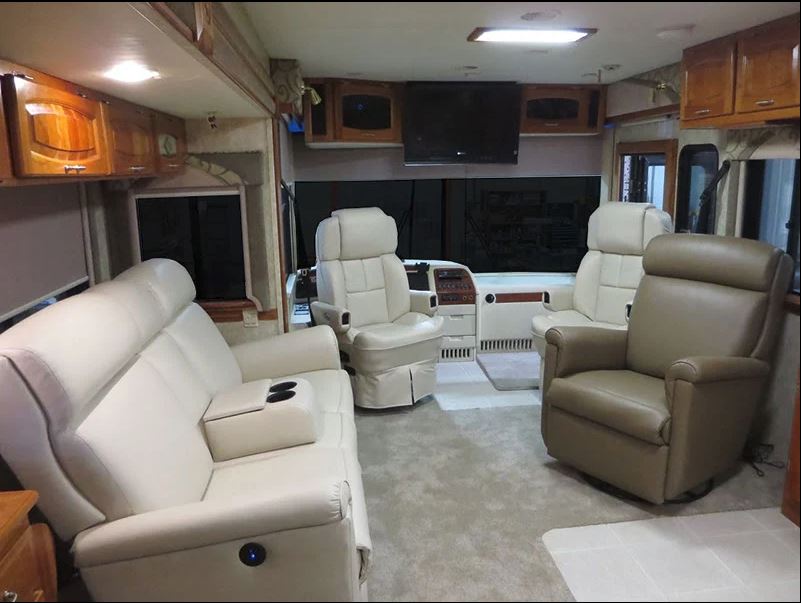 There will always come a point in any furniture's lifespan when it starts to look a bit rough and you begin wondering which is the most effective way to deal with it. Do you buy new or is it better to reupholster the furniture you already have?
The conclusion may not be an easy one to come to either. There are some very good reasons to reupholster your old furniture ranging from sentimental to practical to financial and we're here to try to provide some expert insight to help you make that decision.
Sentimental
Now in some instances, a piece of furniture may have some deep sentimental attachment such as it was given to you by a dear loved one or it reminds you of all the experiences and adventures you and your family has had in its presence over the years.
Practical
Many people also prefer to recycle their personal items and use them as long as they possibly can. This is perfectly respectable and prevents furniture and other items that still have life in them from being abandoned to the ever-growing landfills.
Other practical reasons for wanting to freshen up and reupholster old furniture rather than buy new may have to do with the difficulty of finding a replacement that will fit that odd shaped or size spot in your RV, the possibility of not being able to match your décor perfectly, or the fear that a new piece may not be as comfortable as your old favorite.
Financial
Other people feel that reupholstering worn out furniture is a way to save money because, after all, newer is not always better in their eyes. There is also the mindset that saving money by reupholstering will allow them to buy other items that they need or afford experiences that they couldn't if they spend all their money on new furniture.
All of these reasons and more are perfectly reasonable conclusions in the debate of new versus reupholstering. However, when considering what to do with your old RV furniture it is best to take all the facts in before acting.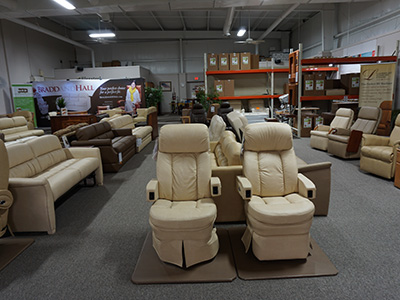 The Real Costs
Now there is no doubt that reupholstering your old furniture can be more cost effective than buying new but that's only if there are a few factors in place first. One thing you need to know is that reupholstering wooden frame furniture is different from reupholstering metal frame RV and automotive furniture.
On wooden frame furniture all of the upholstery is stapled to the wooden frame one piece at a time. On metal frame furniture, complete covers are sewn then pulled over the metal frame and foam and then hog ringed into place.
Another factor to consider is how handy the person attempting to do the work is with this kind of job. Someone who is adept at upholstering wooden frame furniture but not familiar with metal frame reupholstering could easily find themselves in too deep physically and financially if they are not well-versed in the intricacies of the job at hand. Any mistakes could easily make the reupholstery job more expensive than buying a new piece of furniture.
You might be thinking, 'well, I am not going to do the work myself. I'll have an expert reupholstering company do the job for me.' While this option can prevent mistakes during the job, it is not fool-proof. If the piece of furniture you're attempting to have reupholstered is not structurally sound any longer, you may find even the professionals costing you more than just purchasing new, due to the need to repair the furniture's structure before completing the job. Also, you will be not only be paying for the materials needed to reupholster your furniture but also paying for the labor to complete the job.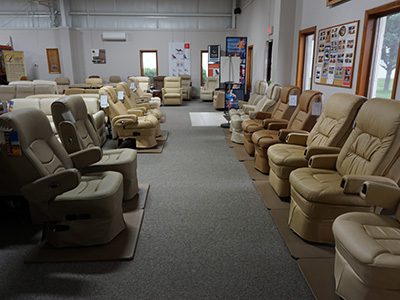 Here is something to think about when considering reupholstering your furniture. If it is wood framed and the frame is solid wood and if it's still structurally sound, it will probably be less expensive to recover and will be worth the expense. If you only paid $800 for the sofa then buy another sofa. If you paid $3500 for the sofa, get it recovered.
If the furniture is metal framed, make sure you have a good automotive upholsterer do the work or it will probably not look like the original when finished.  On metal framed RV furniture for example, you can have the upholsterer do the complete recover where they use your old covers as templates to sew your new covers. Or you can buy premade covers from the manufacturer like Flexsteel which will cost half the cost of a new sofa or chair, just to buy a new set of covers.
Once you get the covers you then have to pay an upholsterer to take off the old covers and install the new covers. This could cost you as much, if not more, than buying a new piece of furniture and that does not include replacing the worn-out foam.  If we had a dime for every person that has said "I wish I would have bought new instead of getting this piece recovered" well, you know, we would have a lot of dimes.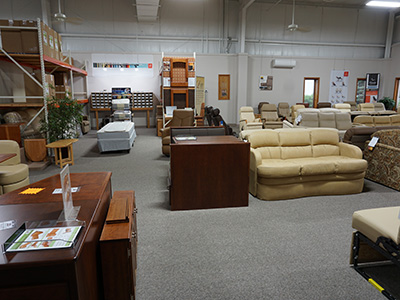 Another cost that many don't consider before attempting to reupholster their old furniture is that of tools. If you've never done a job of this magnitude before you may not realize that you will need specialized tools in order to complete it correctly. These tools can be expensive and if you only need them once, can be a waste of money.
The good news is that Bradd & Hall only carries high quality RV furniture by well-established companies like Flexsteel, Villa International, Lambright Comfort Chairs, Fjords by Hjellegjerde, and more that will give you many years of comfort, enjoyment, and beauty for your RV adventures. So, you can be assured that the new RV furniture you purchase from Bradd & Hall will be a worthy investment now and in the future. And if you still want to just buy new cover sets (not slip covers) we sell those too.
And for the environmentally conscious please know that although we take out hundreds of old sofas and chairs every year and replace them with new furniture, none of the old ones go to the landfill. We set everyone of them by the side of the road and they all get repurposed in other people's older campers, apartments, Nascar garages, man caves, etc… because as they say "One man's trash is another man's treasure"
At Bradd & Hall our customers come first always. We are here to serve you and provide the best customer service around. Give us a call today at (800) 445-1830 with any questions or concerns you might have.