One of our best-selling pieces of hardwood furniture for RVs is the Easy Coffee Table. Made in the USA with Amish-supplied wood, Amish-applied stain and 2 coat sealer, these high quality, attractive tables are a great addition to any RV.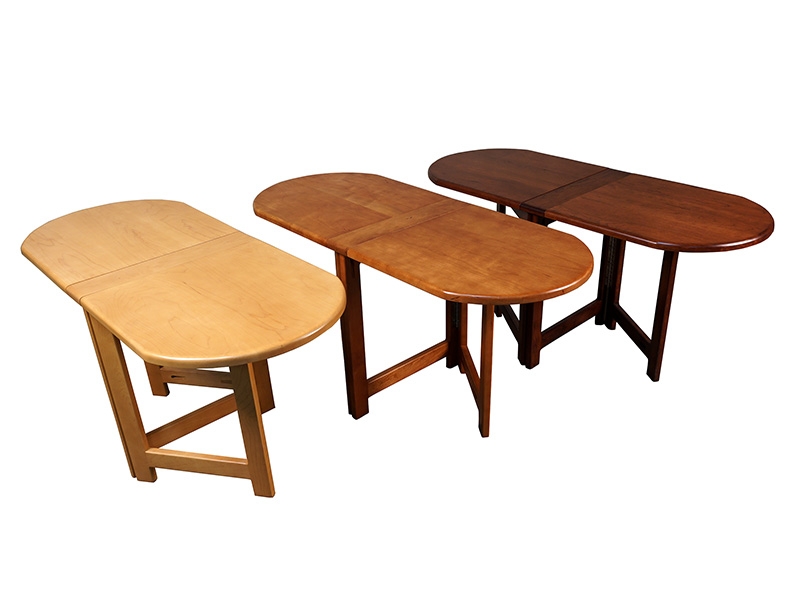 Available in 3 hardwood choices – Solid Spiced Maple (left), Solid Natural Cherry (center), and Solid Cherry Dark (right) – you're sure to find one to compliment your RV sofa or loveseat.
But while these coffee tables look good, it's their versatility and convenience that really makes them stand out. When not in use, the tables fold up to just 5 inches thick! Weighing just 14 pounds, you can simply fold them up and store them in the included Deluxe Storage Bag when not in use, then easily bring them back out again. You can even configure them into a half-fold when space is at a premium. Along with the rest of our Hardwood RV Furniture line, our Easy Coffee Tables feature time honored craftsmanship and quality. The tables are constructed with 3/4″ Solid Cherry or Maple and measure 19" high x 39" wide and 16" deep.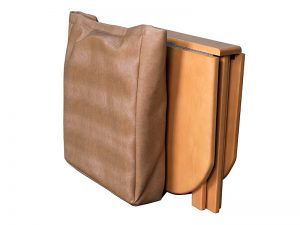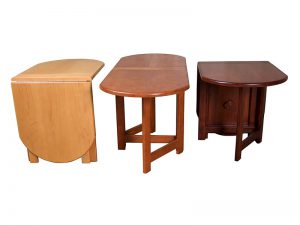 For a limited time, Easy Coffee Tables SHIP FREE within the Continental US, so be sure to order yours today!